Biography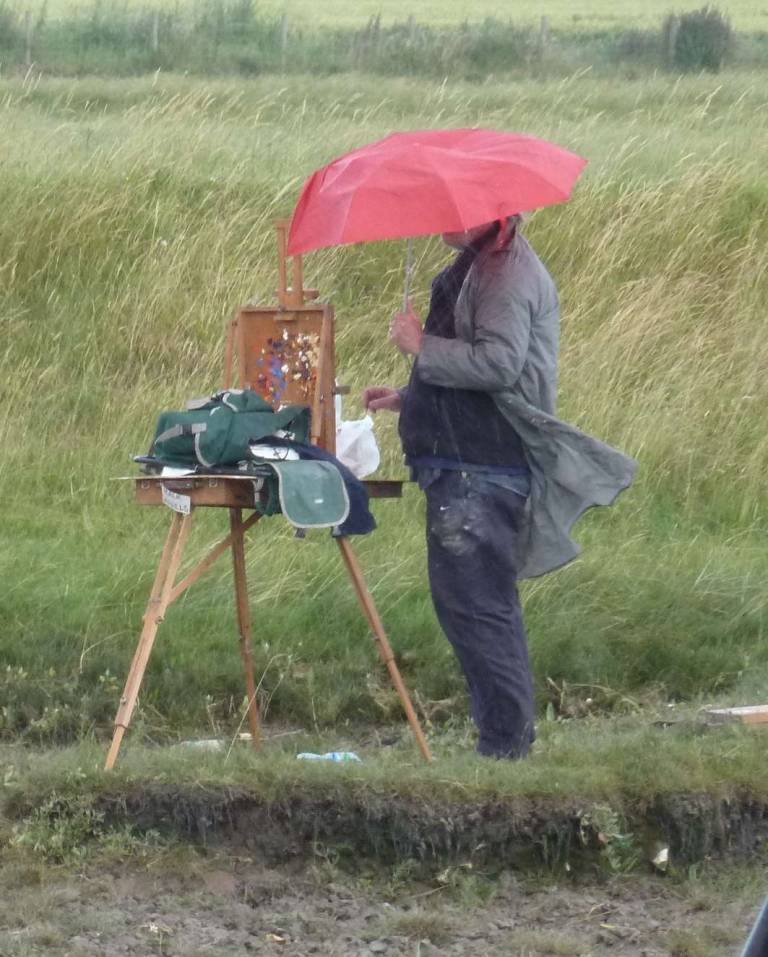 I was born in Stony Stratford, Buckinghamshire. In my earlier life I was involved in the construction industry working in senior management roles until 1993. Having always painted, I then decided to become a full time artist.
Oils are my preferred medium but I occasionally use acrylics or pastels. I enjoy working on site looking to capture the light, atmosphere and mood of the day, by careful observation of tonal and colour relationships. I 'knock' in this basic series of shapes, always looking to fix the significant vertical and horizontal early. I do not draw as such initially. I look to create a sort of chaos, which I then selectively organise or resolve as appropriate. Many of the works are finished on site, some reviewed after a few days, whilst others are used as reference and reminders to assist larger more reflective work back in the studio.
I am attracted to images that have a strong abstract underpinning. Many of the subjects that interest me have a dynamic feel of shapes often found in derelict structures. Different qualities of light can create a particular feel to an image that otherwise I may have passed by. Sometimes a 'flat' light can be equally exciting, as the close tones are challenging. Much of my plein air work is painted on board, as it is robust and easily transportable. I work on a wide range of sizes and formats on site and often carry a couple of panorama boards to keep my options open. If travelling by car, I often take spare frames for the board sizes so I can place the paintings in a frame and assess progress whilst working.
I was elected a member of the Wapping Group of Artists in 2012, having spent the previous year as a candidate. Working on site with the Group throughout their season is a great chance to work with fellow painters and adds another dimension to keeping my eye keen.
Amongst my artistic influences are Turner, Vuillard, Degas and Sickert.